Hundreds of young Indian entrepreneurs and thinkers came from all over India on 26 November for a Rolex Leadership Forum held as part of events to celebrate the 2012 Laureates. The forum, co-hosted by business newspaper Mint, addressed the topic of what constitutes leadership.
The young Indian leaders gathered at the New Delhi Municipal Council Convention Center with some of the world's most inspiring innovators, scientists and explorers from the Rolex Awards community to debate and learn from these renowned achievers.
The four international speakers were former Rolex Jury members Meg Lowman, canopy ecologist from the United States; Adrienne Corboud Fumagalli, economist, media and technology transfer specialist from Switzerland; Rodrigo Jordán, social entrepreneur, educator and mountaineer from Chile; and Luis Rojas Marcos, psychiatrist from the United States. Dr Marcos appeared on video.
The speakers each shared their experience and insights on what forum moderator R. Sukumar, editor of Mint, called the "X-factor" of leadership. He emphasized "the extraordinary things that are carried out by ordinary people". Topics ranged from "Can Exceptional Teams be Designed?" to "What it Takes to Overcome Adversity".
Meg Lowman, who called herself "an arbour nut", explained that half of all life on earth is contained in the canopy. Her advice to the young audience was to "follow your passion, not your pay cheque". Passion must be part of leadership style, she said. In addition, individuals had to think outside of the box and constantly seek solutions.
Dr Marcos, a professor of psychiatry at New York University School of Medicine, talked about the importance of resilience. Three factors were critical for him in getting ahead and facing adverse conditions: personal relationships, self-esteem and optimism. "Hope is essential to overcome adversity," he said. The ability to diversify and a sense of humour were also important in achieving goals. Another essential ingredient to success was passion, he said.
Adrienne Corboud Fumagalli sees innovators as visionaries. "If you want to be a leader, you need to be on the front line," she said. "Never say it will not work. Say, 'why not?' Failure is the mother of success, and success comes from commitment not loyalty."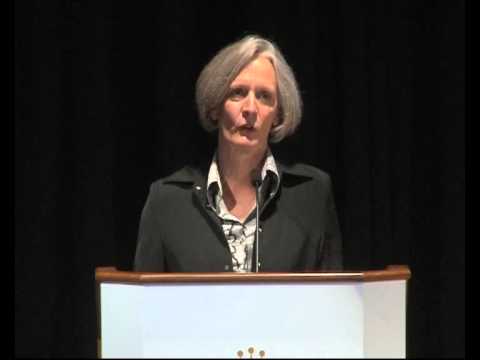 Rodrigo Jordán puts his faith in "exceptional teams", something he has come to rely on during his many record-breaking expeditions. He said it was essential to design the right team, which must have complementary personal, technical and social skills. "I climb peaks not with climbers, but with leaders, people who are carefully chosen. These interlocking skills make a great team. Generosity of spirit is part of this."
In conclusion, the speakers advised:
-    Take advantage of every opportunity and work with mentors.
-    Be passionate about what you do.
-    Whatever you do, try to be the best, but you do need people behind you – a team.
Joining the international speakers were: Nandan Nilekani, co-founder of Infosys and chairman of the Unique Identification Authority of India; 2010 Young Laureate Piyush Tewari, head of the SaveLIFE Foundation; and Ishita Khanna of Ecosphere and Deepak Ravindran of Innoz Technologies, two young Indian innovators.
Nilekani explained his work implementing a unique identity number for every Indian resident and the leadership challenges involved. This, he said, was the world's largest identity project. He stressed the importance of a strong team and the value of collaborating with key stakeholders. "It is essential to create consensus when working with others and to have a clear articulation of what you want to do. Being audacious is good, but you need to have clear goals to be successful," he said.
Piyush Tewari made an eloquent case for young leadership, demonstrating why he was chosen as one of the first Young Rolex Laureates for his project to save lives on New Delhi roads. Tewari gave up his lucrative job in finance to reach his goals. He emphasized how getting "the seal of approval" from Rolex gave him confidence to move his project forward.
Social entrepreneur Ishita Khanna described her eco-tourism project in the Himalayas and Deepak Ravindran, a young technology expert, explained what it took to set up his business providing access to internet-based services via SMS.
See more Programme Updates
---